With more than 400,000 attendees each year, Amsterdam Dance Event (ADE) is the most upfront and influential gathering for global music and its industry. We present ADE Green – a conference that encourages and supports sustainability, innovation, and social change in the music and events industry. Find the ADE Green 2022 Program here. Green Events, Amsterdam Dance Event and Nachtlab Agency organise ADE Green together with the support of partners and ambassadors.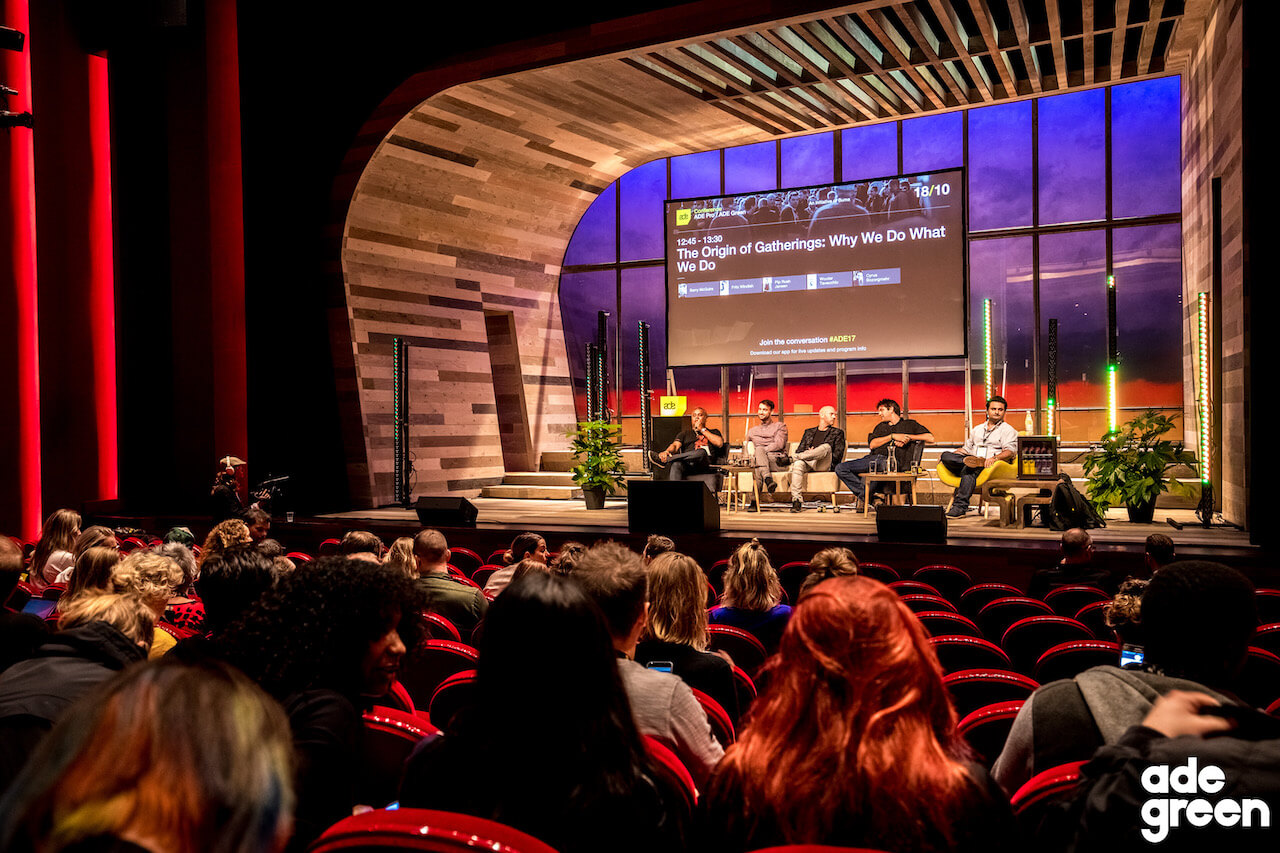 ADE Green program
The conference features international keynote speakers, food for thought in combination with practical hands-on workshops and a range of panels on different topics. At past events, we've had the honour of welcoming speakers like Marianne Goodell (CEO of Burning Man), Nadya Tolokonnikova (Pussy Riot), Duncan Stutterheim (Founder & CEO of ID&T), Michael Lang (Founder of Woodstock '69), Polly Higgins (Advocate for the Earth, Ecocide), Kumi Naidoo (Director of Greenpeace International) and Seth Troxler (DJ/producer) to our stage – and that's a line-up we are proud of.
ADE Green tends to sell out – keep up to date!
The first edition was held in 2012 – since then, the conference has grown to become the largest in the industry. With 1,200 professionals, brand managers, suppliers, artists, journalists, and students in attendance, ADE Green regularly sells out. If you don't want to miss out on ticket sales and updates, subscribe for our newsletter and follow us on Instagram.
Want to partner with us?
You can! We work on commission, and we'll come on board for projects where we can make a positive impact. We're making the events industry more sustainable by building partnerships and focusing on practical solutions and innovation.