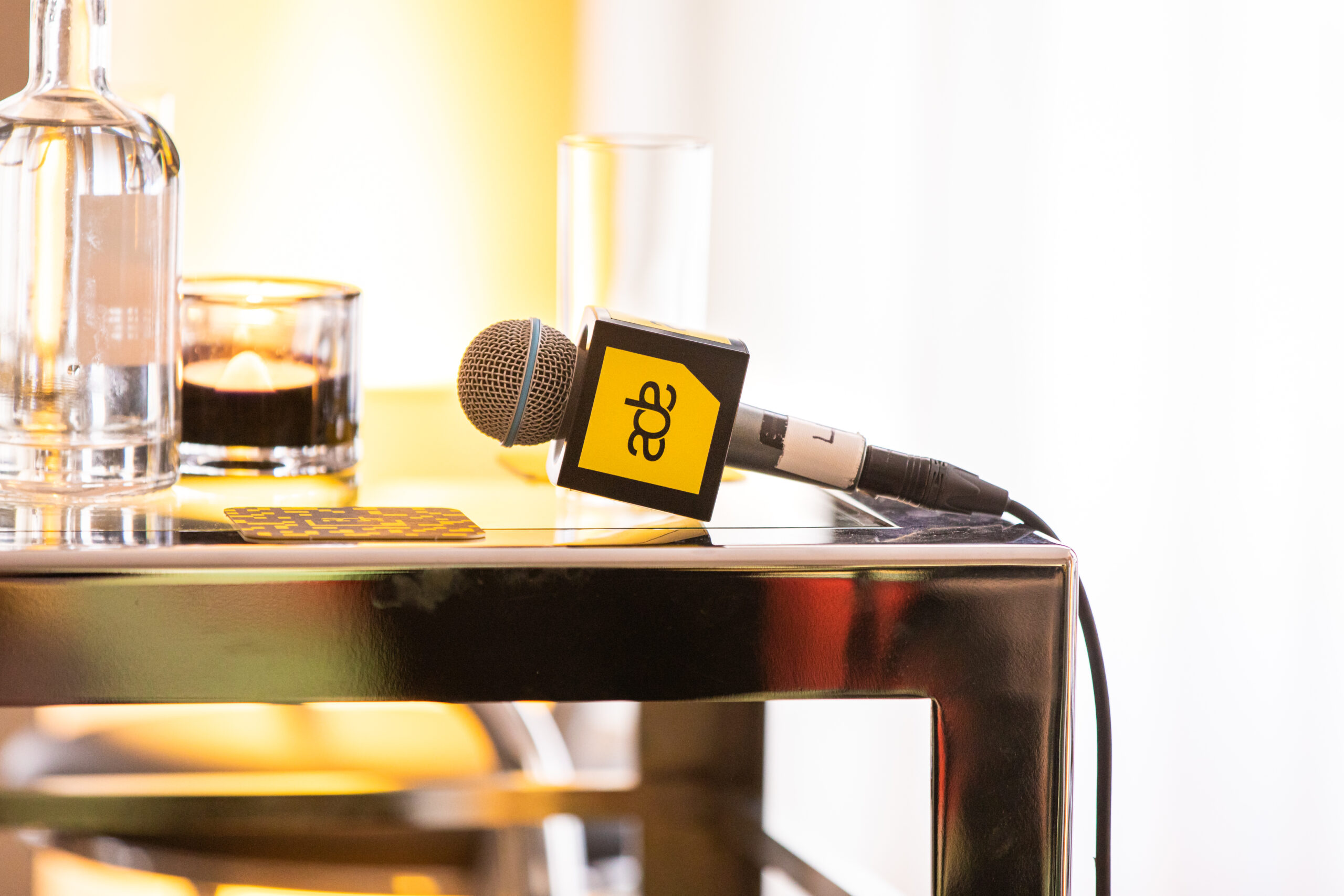 Sleeves up, hands-on: an overview of interactive sessions during ADE Green
Next week, ADE Green strikes down in the center of Amsterdam for its eighth edition. Besides a number of thought-provoking panels, the conference offers a wide array of hands-on sessions. From industry expert sessions, to interactive brainstorms and practical workshops of various sizes. Read on for an overview of these sessions, and more importantly: how to join us for these exchanges on October 21st.
Workshop Revelland: Make your event immersive and inclusive
Increasing the accessibility of events is often seen as something difficult, costly and time-consuming. But when all attendees benefit from an investment in event accessibility, it becomes much easier to get started and to offer a program that is both immersive and inclusive. This workshop shows how you can approach accessibility from an artistic point of view. It is facilitated by Nikki Manuputty, producer of festivals like Wildeburg and DGTL. She is joined on-stage by Marianne Dijkshoorn, advisor of the Eurovision Song Contest and the author of the book 'Make your event accessible to everyone'.
More info: here.
Language: English.
Sign-up: due to limited seats, please sign-up to secure your spot.
Workshop: Circular Event Management
Event organisers with sustainable ambitions will agree: Getting the most out of your event's valuable resources is a big challenge, fair and square. Closing the loop through circular event management is the future-proof way forward. But how to get this circular mindset started and into motion? Let Mitchell Van Dooijeweerd (Revolution Foundation) show you how to reduce your event's footprint in terms of food, energy, sanitation and materials, by way of real, actionable examples.
More info: here.
Language: English.
Sign-up: not necessary due to larger room capacities.
Workshop: How Local Governments can foster Sustainable Innovation on Festival Grounds
Do you want to understand why and learn how you can build collaborations between local or regional governments, start-ups and festivals? In this workshop, Dennis Sieperda (Inno-Quarter), and Hiltje Pritchard (Lecturer Master's Design Driven Innovation) guide you through designing, implementing and evaluating experiments at festival grounds in collaboration with local and regional governments – a workshop for festival organisers, policymakers, local or regional government representatives, and sustainable start-ups.
More information: here.
Language: English.
Sign-up: due to limited seats, please sign-up to secure your spot.
Brainstorm: How can the Dutch Music Community help address the Climate Crisis?
When it comes to the climate crisis, we are in this mess together. And the best way out is together, too. As the music industry has a great potential to bring people together and get them behind new, progressive ideas, we really have a role to play. That calls for a brainstorm, together with Mitchell van Dooijeweerd (DGTL), Frederike Berendsen (Music Declares Emergency NL) and Matthea de Jong (We Are Warming Up).
More info: here.
Language: Dutch.
Sign-up: due to limited seats, please sign-up to secure your spot.
Besides our workshops and brainstorms, we also offer three expert sessions on water and energy. These closed industry meetings are aimed at facilitating a constructive exchange between professionals within the festival- and (live) events sector, who are looking to boost their organizations' impact on these topics. Please don't hesitate to contact us
through this form
if you feel that you should not be missing during one (or more) of these session. The three sessions are:
Electronic music's role in taking action on climate change, powered by DJs4CA (Language: English)

Tapwater at Festivals, powered by Dopper (Language: English)

Batteries:

Policy & safety for using batteries at events, powered by MOJO (Language: Dutch)

Water transition, it will never be the same: why it's not normal to use drinking water to flush waste, powered by MTD (Language: English)
Sign-up soon!
Please note that most of these sessions are subject to availability as seats are limited. The registration forms close on October 17th, so please fill in your preferences before then. We will confirm which workshops or/and expertise sessions you can attend before October 18th, and inform you about the exact time and location. We're looking forward to seeing you at ADE Green 2022!