We've started a movement with pioneers from across the Dutch events industry, including AB Inbev, Amsterdam Open Air, Awakenings, Coca-Cola, Dekmantel, DGTL, Elevation Events, Grolsch, Heineken, ID&T, Loveland, MOJO concerts, Vrumona, the Vierdaagsefeesten, and Zwarte Cross. Our goal is to replace at least 50% of all plastic disposables with reusable products or recycle them to a high standard within three years. We can achieve that goal by working together, actively looking for solutions, and sharing knowledge. Our approach is built on waste-free cup systems. We also have an extensive toolkit full of practical tips and case studies that we're continuously updating. The national awareness campaign 'Never Give Up On Your Cup' is a Plastic Promise scheme designed to move us closer to responsible plastic use.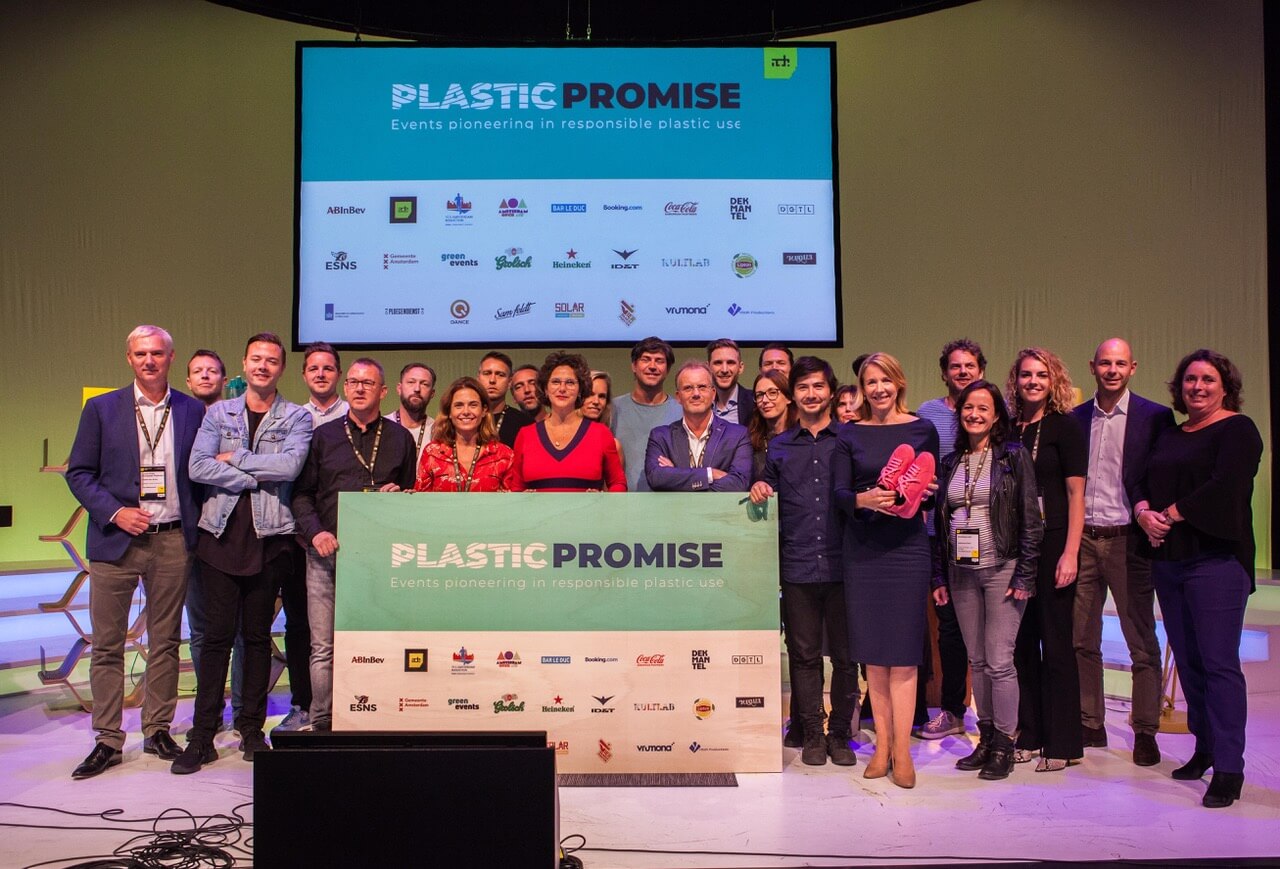 Want to partner with us?
You can! We work on commission, and we'll come on board for projects where we can make a positive impact. We're making the events industry more sustainable by building partnerships and focusing on practical solutions and innovation.