In 2015, Green Events joined forces with Amsterdam Open Air, DGTL, Extrema Outdoor, Into The Great Wide Open, Mysteryland, Solar Weekend, Welcome to the Future, Welcome to the Village, Vierdaagsefeesten, Zwarte Cross, the Ministry of Infrastructure & Water Management and NederlandSchoon as part of the 'Green Deal Waste Free Festivals' partnership. The goal of this joint venture is to make the industry more sustainable by reducing litter and the amount of waste per visitor and improving the separation and recycling process.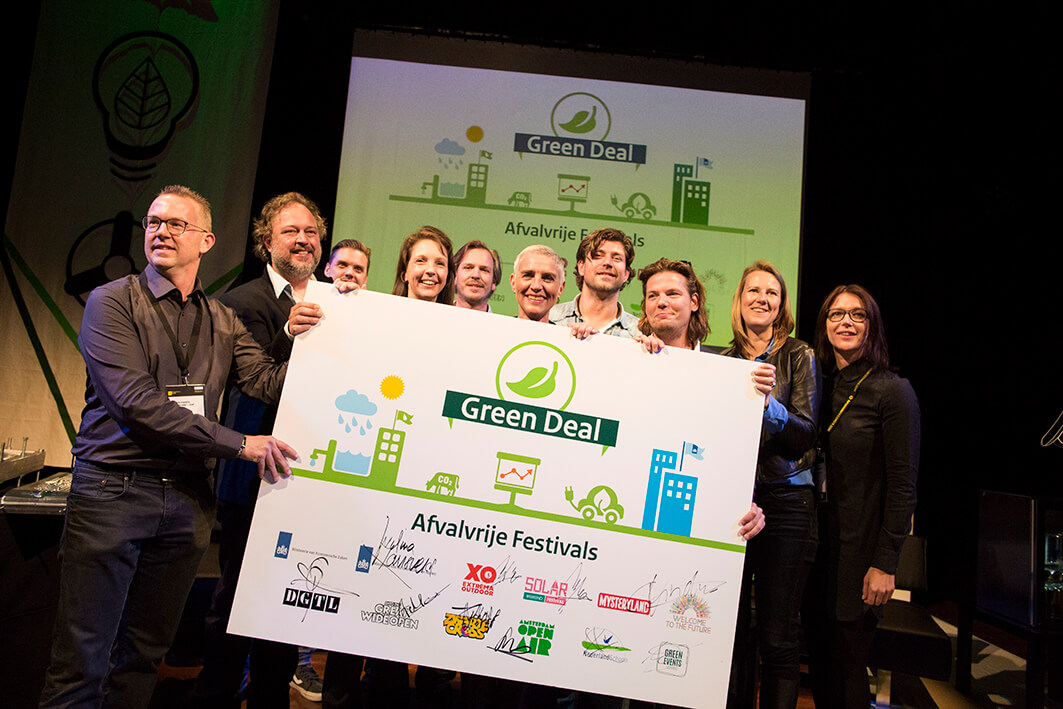 Sorry, no posts matched your criteria.
Want to partner with us?
You can! We work on commission, and we'll come on board for projects where we can make a positive impact. We're making the events industry more sustainable by building partnerships and focusing on practical solutions and innovation.