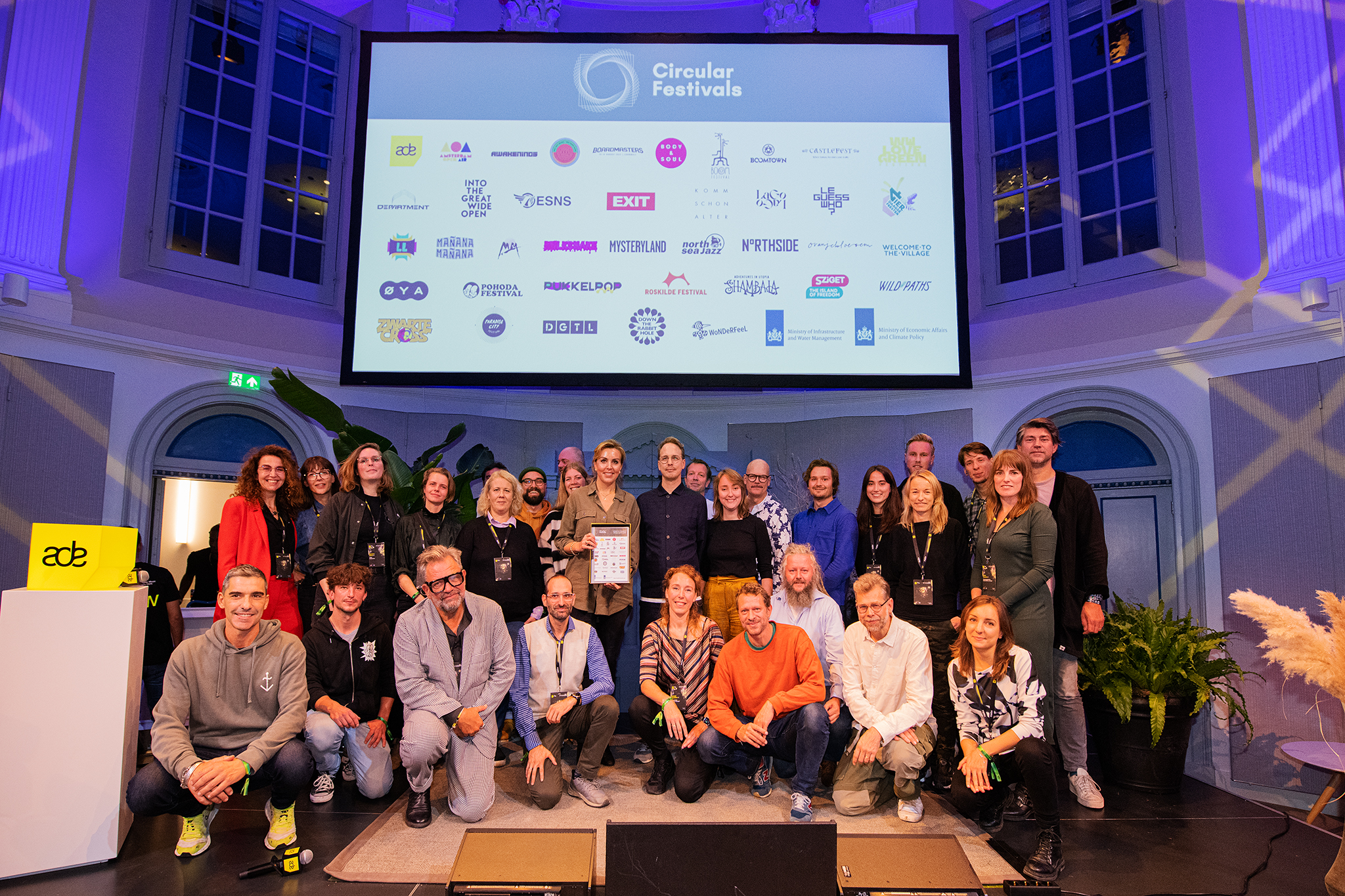 Sustainability pact doubles at ADE: 43 European festivals join forces
At the ADE Green conference on Friday 21 October in Amsterdam, 23 European festivals have joined the Green Deal Circular Festivals, the European partnership of frontrunners for a sustainable festival sector. By signing up, the number of participating parties has more than doubled to 43 festivals from 14 countries in one fell swoop. Also new at ADE Green is the collaboration between festivals and cities to enlarge their impact in the circular and climate-neutral transition.
Green Deal Circular Festivals
The Green Deal Circular Festivals (GDCF) stimulates sustainable innovation and collaboration in the European festival world. Participating Dutch and European organizations are working together in this Green Deal to be circular and climate neutral by 2025. The parties focus on five themes: energy, food and drinks, travel and transportation, materials and water. The GDCF is supported by the Dutch government.
Festivals and cities make an impact together
In the fight against the climate crisis, sustainability is a worldwide necessity. A great impact can be made in cities, where more than 70 percent of the world's population lives. Festivals, with their large number of visitors, defined duration and space, offer the perfect place to test sustainable innovations and to inspire people and sectors. At ADE Green, festivals from the GDCF, the municipality of Amsterdam and other European cities and regions come together to share knowledge and experiences and together make impact. As innovators and living labs, festivals are a prelude to tangible innovations in cities.
Camping waste becomes camping table
During ADE Green, Lowlands director Eric van Eerdenburg presented the first circular camping table, made of recycled camping waste of the latest Lowlands edition. The camping table was created during a pilot of the Green Deal Circular Festivals, in which Lowlands collaborated with UPPACT and Innofest. During the pilot, the technology was tested to reuse camping waste from festivals to high-quality materials for future editions. Lowlands director Eric van Eerdenburg: "What is happening at Lowlands now will soon be commonplace at European festivals and hopefully throughout society, as a result of the collaboration in the GDCF. What is possible at Lowlands, can be done everywhere." Minister for the Environment Vivianne Heijnen also emphasizes the importance of circularity: "This is a good example of circular economy in practice. It is nice to see the innovative strength of the sector. The collaboration with festivals is a good example for other sectors."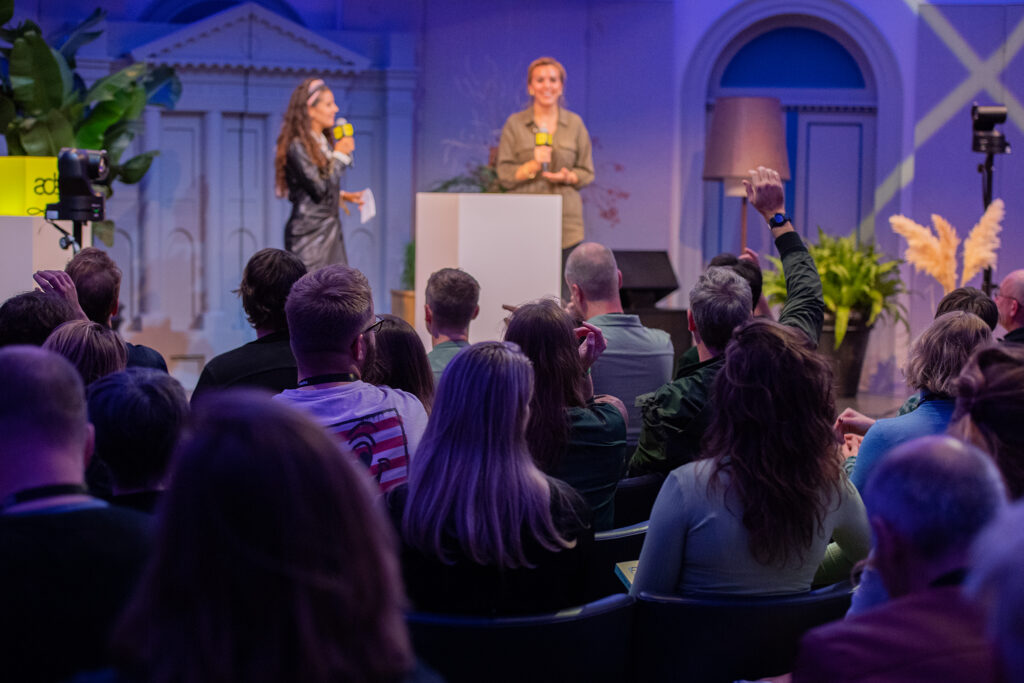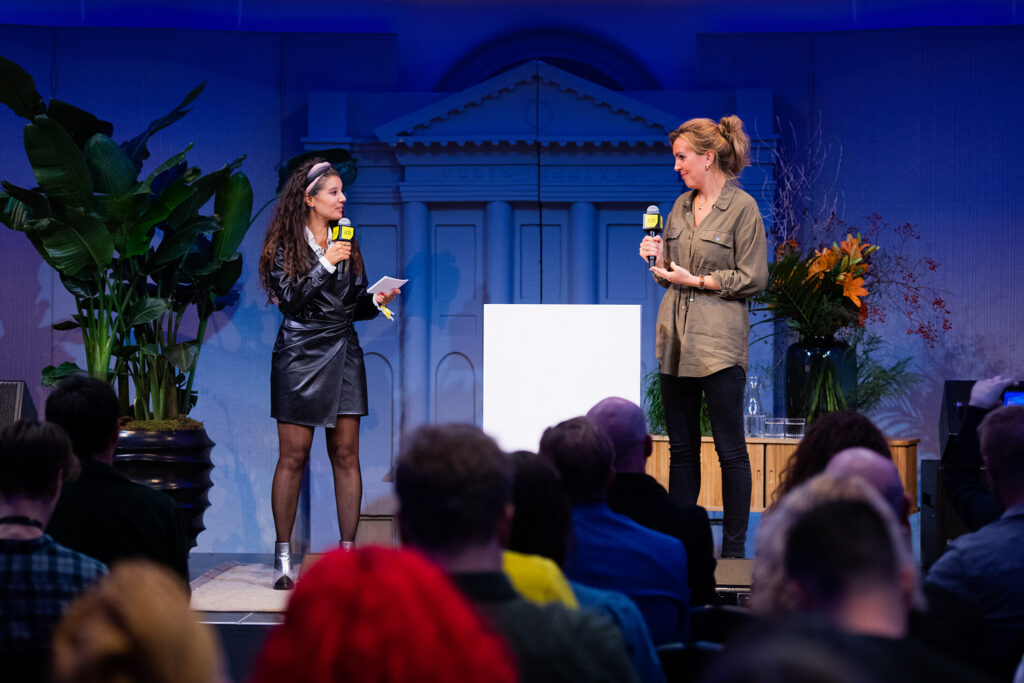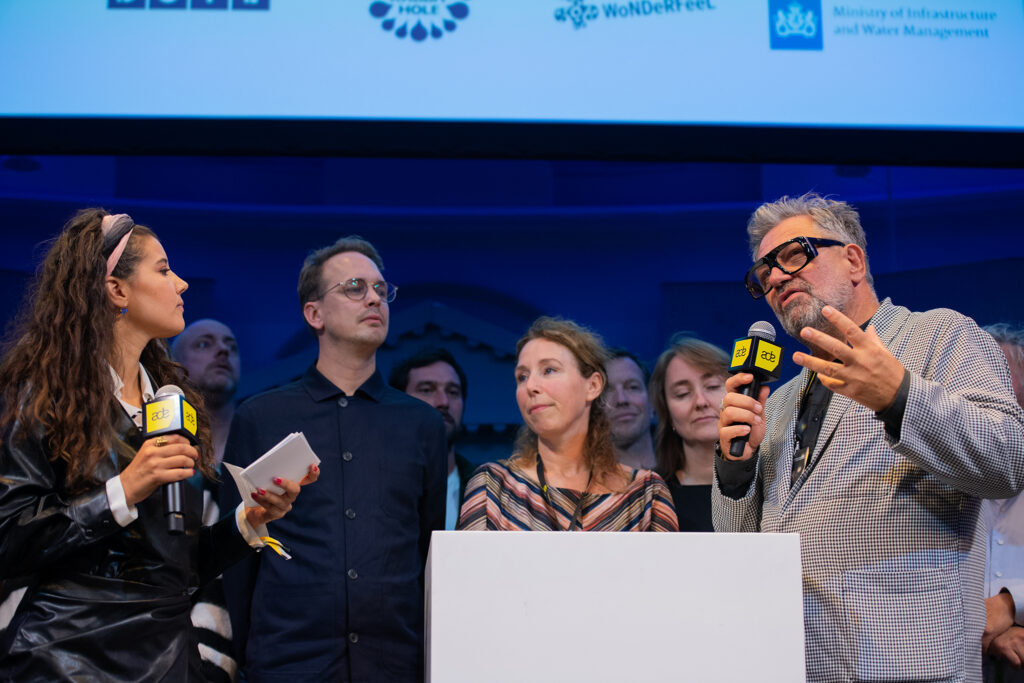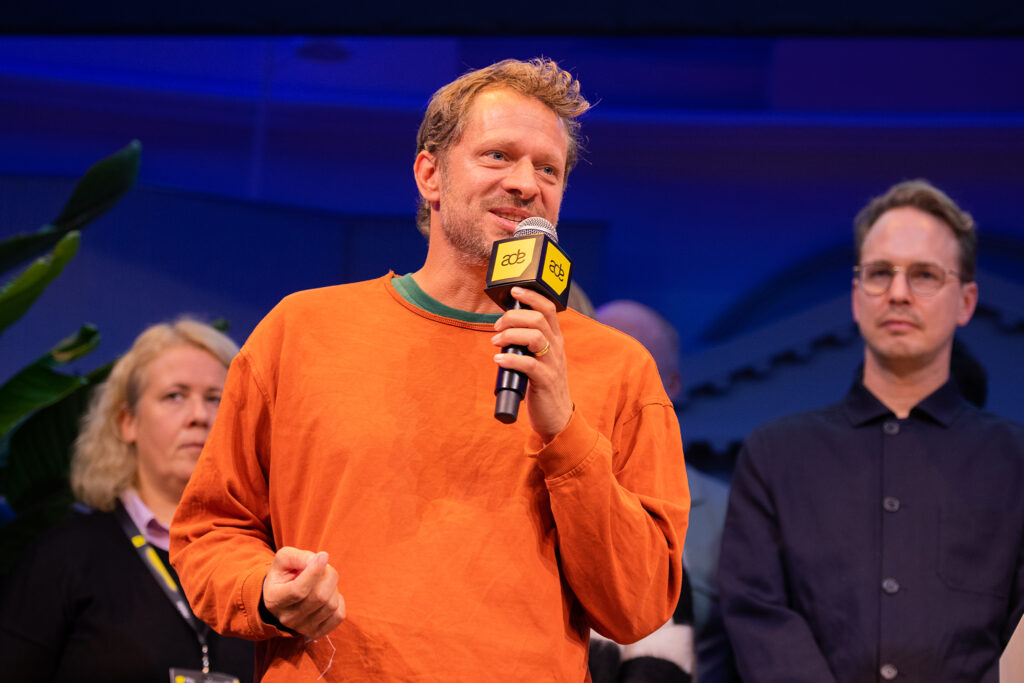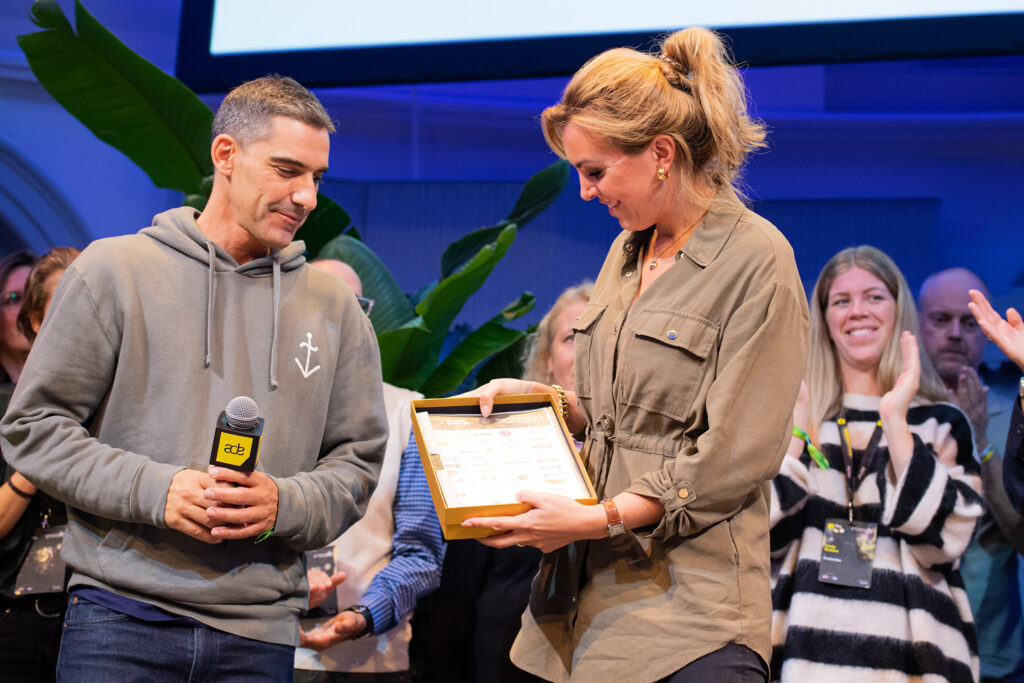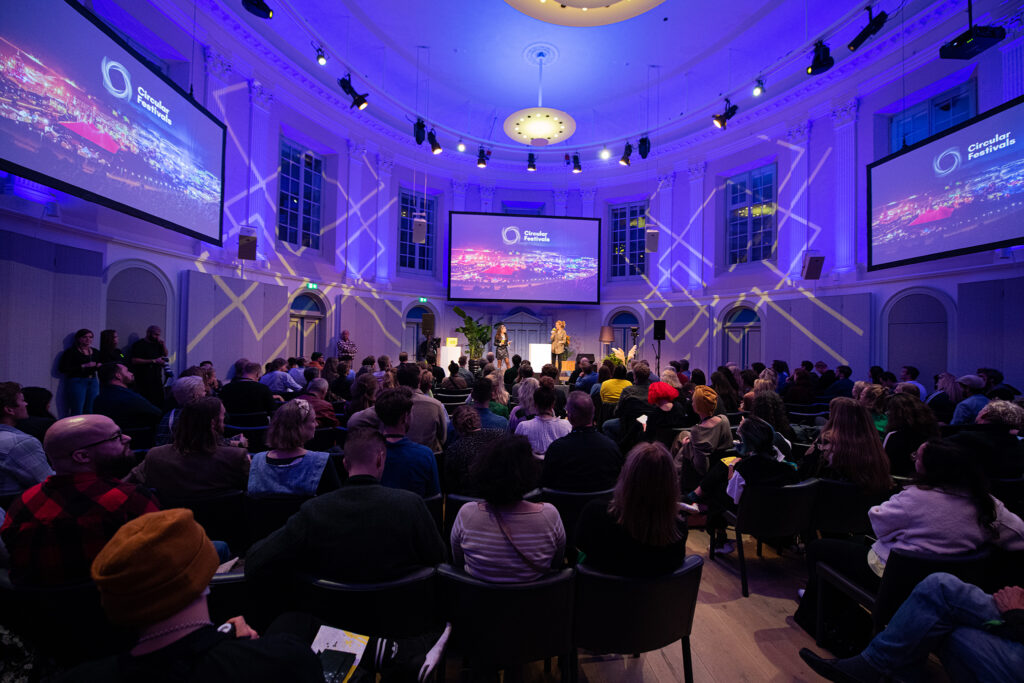 Participating festivals
The 23 new parties are Amsterdam Dance Event, Awakenings Festival, Awakenings Summer Festival, Boom Festival, Castle Fest, Department Festival, EXIT Festival, Georgie's, Komm schon Alter, Lago Lago, Le Guess Who?, Meadows in the Mountains, Mysteryland, NorthSide , Orange Blossom, Øyafestivalen, Paradise City Festival, Pohoda Festival, Sziget Festival, Welcome to the Village, Wild Paths Festival and Wonderfeel. The festivals Amsterdam Open Air, Best Kept Secret Festival, Boardmasters, Body & Soul, Boomtown, DGTL Amsterdam, Down The Rabbit Hole, Eurosonic Noorderslag, Into The Great Wide Open, Lowlands, Mañana Mañana, Milkshake Festival, North Sea Jazz, Pukkelpop, Roskilde Festival, Shambala, Superbloom, Vierdaagsefeesten, We Love Green and Zwarte Cross already were participants of the GDCF.