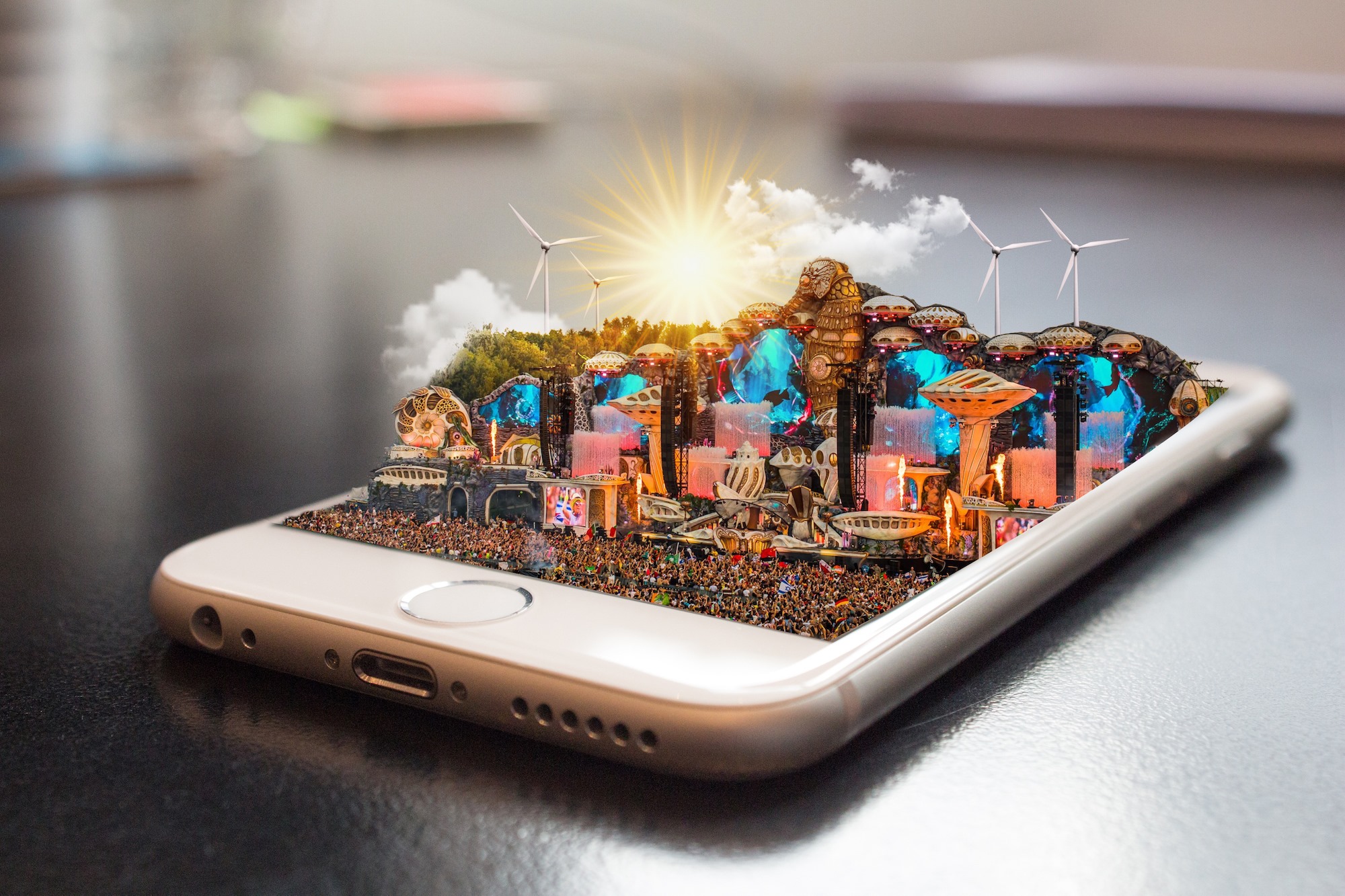 All you need to know about the Masterclass in Event Sustainability
What can cultural event organizers do to improve the environmental, social, and economical sustainability of their events and organizations? How can they communicate their sustainability efforts to create a positive impact, but without any kind of "washing" How can they include Scope X-emissions – and why?
These and more questions will be discovered during the Masterclass in Event Sustainability, one of the interactive learning experiences originating from Festival Sustainability Lab. In this article, you will find an overview of the program, as well as an in-depth conversation with co-developer Alina Minkova (LiveGreen).
Who can join?
The lab is aimed at those who work with music, culture, festivals and production of live events, whether that's catering, resource management, logistics, communication, bookings, artist handling, or partnerships. The project is co-funded by the Creative Europe Programme so that participants only have to contribute 100 EUR. Scholarships are available as well.
What will you learn in this lab?
Participants get inspiration, knowledge and tools to work with ecological, social and economic sustainability as well as communication and impact. The masterclass is starring more than 50 industry leaders and experts, teaching you about:
Climate justice & transition to ecological sustainability
An inclusive and equal festival environment for all
The power of communication and scope X
Innovation, business & the future
Additionally, this lab will grant you access to a digital platform, online events, and many educational films.
How to apply?
If this hands-on learning experience feels exciting to you, you can apply until January 14th. Beyond the deadline, we will consider participants on a first-come, first-served basis – so feel free to reach out anyway!
In conversation with LiveGreen
Since its first festival in 2011, LiveGreen has worked towards sustainability in the event and cultural sector. They founded their LiveGreen Academy around 2016, a time when it became apparent that the demand for practical knowledge and expertise had grown significantly. They started releasing thorough, yet concise material on the topic — e.g. the 'Stageplots, setlists and saving the world' handbook with 85 practical actions for creating a sustainable event. We sat down with Alina Minkova, Project Coordinator at LiveGreen, for a deeper understanding of what you can expect from this program.
Can you tell me a little bit about the background of this lab?
Those who work in, with, or at festivals are usually 'doers' – that often don't have a lot of time for additional tasks. And yet, festivals should and could be more sustainable. Therefore, we aimed to create materials that are easy to access and apply, and at the same time pleasant and inspiring to use. In short: the Masterclass provides an actionable, hands-on knowledge base, so that event organizers know what challenges lie ahead, which solutions already exist – and how to apply them.
Who did you have in mind when designing the lab?
The Masterclass is for anyone who works with cultural and live events. So: organizers, producers, and coordinators of certain event aspects such as catering, waste management, logistics, sanitation, security, marketing& communication, bookings and advancing, artist handling, sponsorship, etc. Any kind of event organization — commercial, non-commercial or public — can find useful information in the Masterclass. We give many examples from our own experiences in the music festival industry, however, these can be easily interpreted and applied to other kinds of cultural events too.
What do you hope will be the biggest takeaways from the Masterclass for the participants?
We hope that our participants will take away at least the following two things:
The sense of urgency to act and join the transformation "for real". As the cultural industry has proven to be one of the most vulnerable during the recent pandemic, it is hard to imagine how we will survive if we don't do our best to prevent the imminent climate crisis.
The realization of how much more far-reaching the impact and the influence of the cultural event industry is. We all need to understand of how to use it to advance the larger societal transformation toward sustainability.
After the Masterclass, you offer customized technical advice for two organizations. Can you elaborate on what these organizations can expect, and why someone should apply?
If you have been wanting to organize more sustainably, but you didn't have the chance to put the time into it, or maybe felt overwhelmed by the complexity of sustainability and didn't know where to start — then this is your chance to get some extra crew members at no cost who will help you evaluate your event and identify the different opportunities that you have. We will help you set priorities, explore solutions to the challenges and come up with Scope X project concepts and campaigns that will help you engage and inspire your crew and visitors. More about what to expect is on our website.
Are there moments where participants can interact with each other?
For those who want to have extra support and motivation while studying the materials we offer a series of workshops where they will have a chance to ask questions, share their challenges and get help from us and other industry peers.
Eager to join? Apply now, registrations close soon.