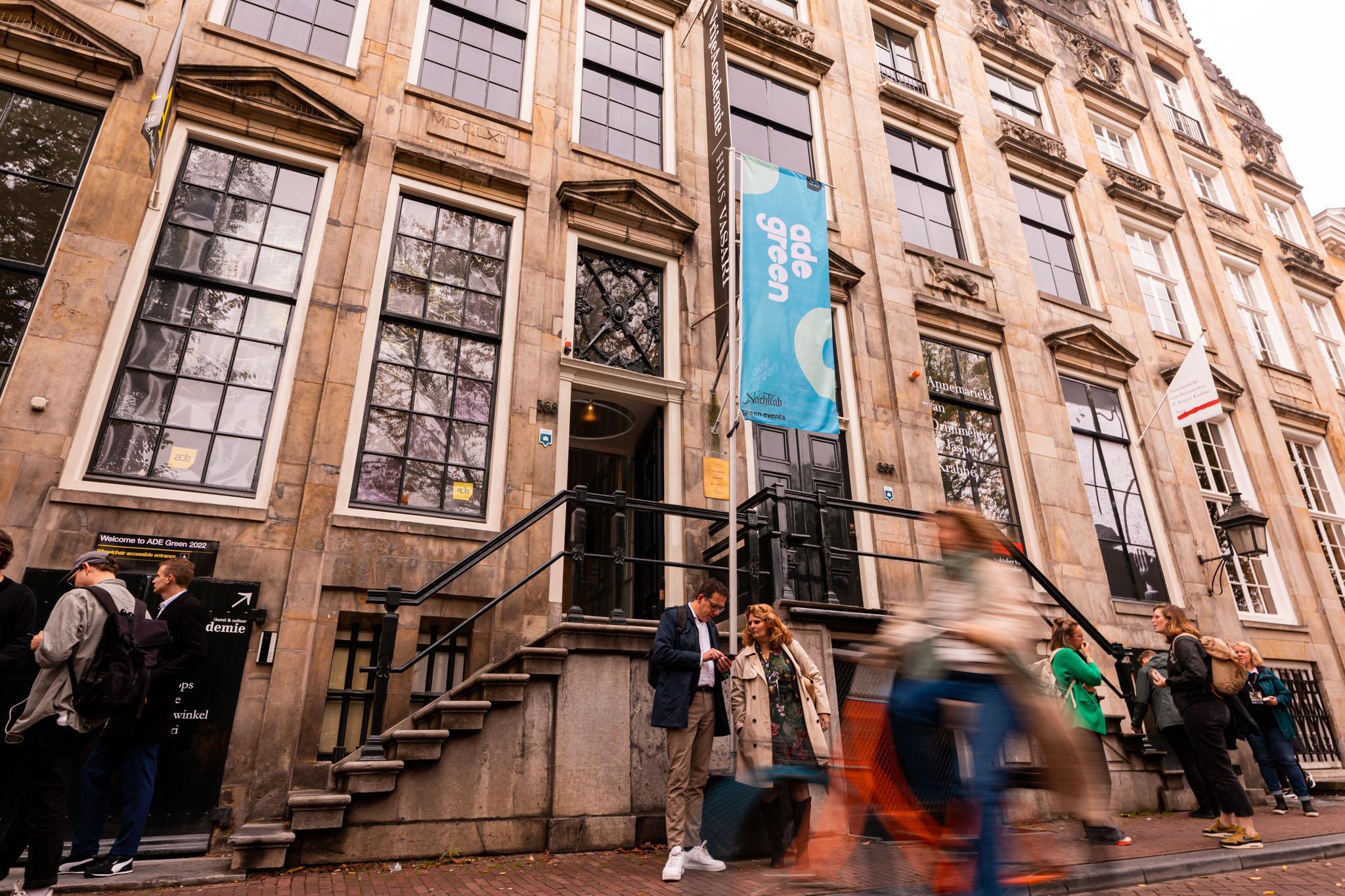 Save the date: ADE Green 2023
​​Join us on Friday, October 20th, as we embark on a transformative journey at ADE Green 2023.
This year's conference will dive deep into a range of captivating topics, presented by an impressive lineup of thought leaders and visionaries. Discover groundbreaking ideas, cutting-edge technologies, and inspiring case studies surrounding green storytelling, finance and funding, CO2-compensation, bamboo stagedesign, circular event management, innovation, and much more. 
Stay tuned for the complete program of ADE Green 2023, featuring an array of exciting sessions, workshops, and networking opportunities. Be prepared to connect with industry pioneers, gain profound insights, and become part of a community dedicated to driving sustainable change.
The pre-sale for newsletter subscribers begins on June 29th (€75), followed by regular ticket sales starting on July 7th (€99). To ensure you don't miss out on early access to ticket sales, we highly advise you to subscribe to our newsletter. To ensure you don't miss out on other updates and program announcements, keep an eye on the ADE Green Instagram channel!