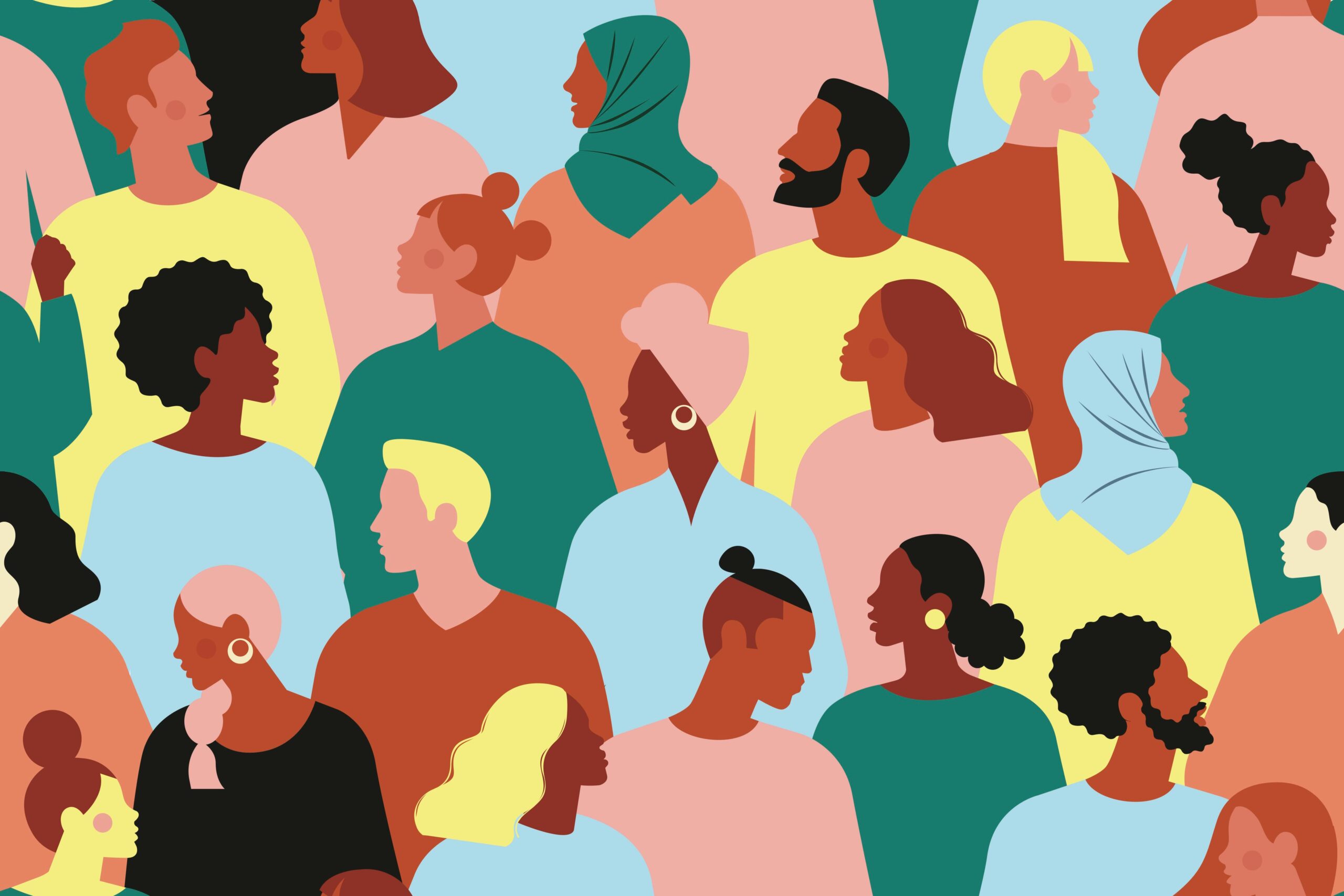 Webinar From Intention to Impact: Steps for a Diverse & Inclusive Festival Culture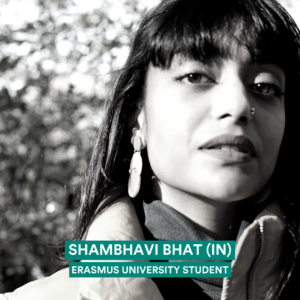 Mark your agenda for 1st April 11.00 AM – 12.30 PM (CET) to take part in our interactive webinar where we will be discussing diversity and inclusion in the music festival sector. Sign-up here to receive updates, the webinar link and (re)watch the webinar till 1st July 2021.
Our host, Shambhavi Bhat (IN), will be in conversation with Quanita Roberson (US), Marcus Barnes (UK), Barry Spooren (NL) and Carol Mattos (BR). 
Over the last few years, there has been a heightened need for a discussion around Diversity and Inclusion across sectors around the world. Many have realised that it is simply unsustainable to ignore the necessity of diversity in an organisation. In a music festival setting, this conversation includes not just the organisation, but also the line-up, partners and audience.
Festivals are a unique melting pot of industries, bringing together the creative arts, hospitality, music and the events industry. As sites of cultural, creative, social and economic exchanges, festivals bring many stakeholders together to create moments of priceless value. They have the power to foster social inclusion, artistic promotion and cross-cultural fertilisation, and yet, many festivals fail to represent the diverse reality of society.
After a year of global crises and social movements, festivals must acknowledge the role they play in bringing communities together and the impact they can have on culture and society. Studies show that most international music festivals, particularly electronic music festivals, are predominantly white and male in their teams and programming. In 2021, this is unacceptable and an inaccurate representation of society. With changing audience demands, festivals have a responsibility in addressing and tackling this issue.
The webinar, From Intention to Impact: Steps for a Diverse & Inclusive Festival Culture, aims to spark an authentic conversation around diversity and inclusion within the festival industry, and provide organisations practical tools to implement sustainable systemic change with the understanding that it is always context specific.
Programme 
Embodying Diversity and Inclusion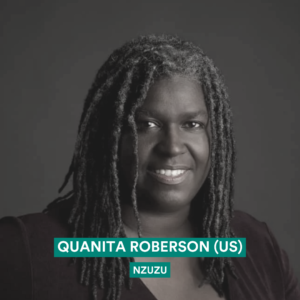 Quanita Roberson (US) is an author, entrepreneur, coach, consultant and motivational speaker. She is a facilitator dedicated to addressing embedded trauma. Her work over the past 20 years has been focused in the areas of healing, grief, leadership, diversity, and inclusion. Her background in Organisational Management and Development, with a concentration in Integral Theory allows her to view the world in a more holistic way. Through her company, Nzuzu, she has recently worked with the Kellogg Foundation's Truth, Racial Healing and Transformation Program, and People's Action's Heartland Initiative: A Listening Tour of Rural and Small Town America.
Quanita will kick off the webinar by introducing the central tenets of Diversity & Inclusion, and how we, as individuals, and as organisations, can work towards embodying these concepts so that they are reflected in our work with authenticity and integrity.
Representation and Reshaping Festival Culture
Marcus Barnes (UK) is an author, journalist, copywriter and tastemaker with over 15 years experience in print and online. His love for music and innate empathy makes him an inquisitive storyteller and adept investigator of global music scenes. He is the author of three books and has written extensively about art, culture, music and festivals for publications such as the Guardian, Beatportal and Mixmag, amongst others. From writing, to public speaking, and mentoring, Barnes is also an advocate for self-development and mental health awareness.
Marcus will share key insights from a research project he undertook last year in which he analysed the levels of diversity and representation within 34 of the world's biggest dance music festivals. He will also share where he feels the festival industry can move forward from here.
Connecting Programming and Audiences Through Inclusive Communication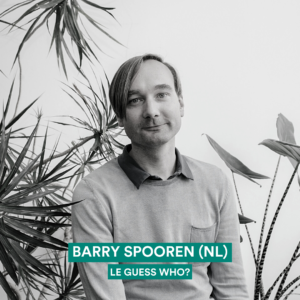 Barry Spooren (NL) is Head of Marketing and Communication at Le Guess Who? in Utrecht, The Netherlands: a festival for boundary-crossing music & culture from all over the world. Throughout the years, Le Guess Who? has grown to become a leading international festival, known for its inspiring presentation of genre-challenging music. Le Guess Who?'s aim is to represent the underrepresented, with artists and visitors (from 61 countries in 2019) gathering from all over the world in November to celebrate the festival. In the words of The Line of Best Fit (UK, 2019): "Le Guess Who? proves that even in times of political divide, music and art can bring us together into a more hopeful future." 
Barry will talk about how working with guest curators can diversify programming by bringing in new perspectives, and share insights from the ongoing project Reports from Other Continents and other content strategies that have helped artists feel at home and brought in new audiences in the long-term. Check out Le Guess Who? on Spotify!
Feminising the Dancefloor and Creating Safe Spaces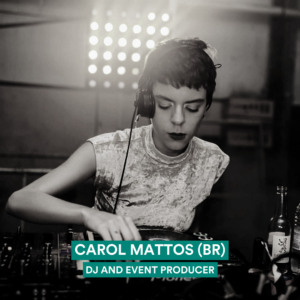 Carol Mattos (BR) is a Brazilian DJ and event producer. She entered the electronic music scene with MASTERp la n o collective, in Belo Horizonte, producing parties with the goal to rediscover the city and question its restrictive functionalism. They also promote encounters and workshops to start discussions that surpass the festival experience, such as LGBTQ rights, expression, gender, sexuality, territory, independent production and more. She is now a resident at Mamba Negra, in São Paulo, and started Sintetica, a party that aims to create a safe space and give visibility to women who operate in different fields of the electronic scene.
Carol will share her experience of creating safe spaces for all bodies by feminising the dance floor through her all female collective and introduce us to the work of Natália Lanças, the head of an all female security team she helped form in Belo Horizonte, which has served to make the city's electronic music scene safe and more inclusive.
We invite you to participate in this interactive webinar. Sign-up here.
Registration gives free access to: 
Attend the interactive webinar live
Possibility to ask questions during the webinar
Q&A with the possibility to ask questions with the speakers after the main program
Recap-article after the webinar
Option to rewatch the main program till 1st July 2021
Who is this webinar for?
Artists, festival organizer and event-professionals around the world.
Partners
Special thanks to our partners: Erasmus University and the MA students of Cultural Economics and Entrepreneurship: Jean-Christophe Billaut, Shambhavi Bhat, João Infante Felix and Yuqing Song; and Annabel, our venue partner for the event.