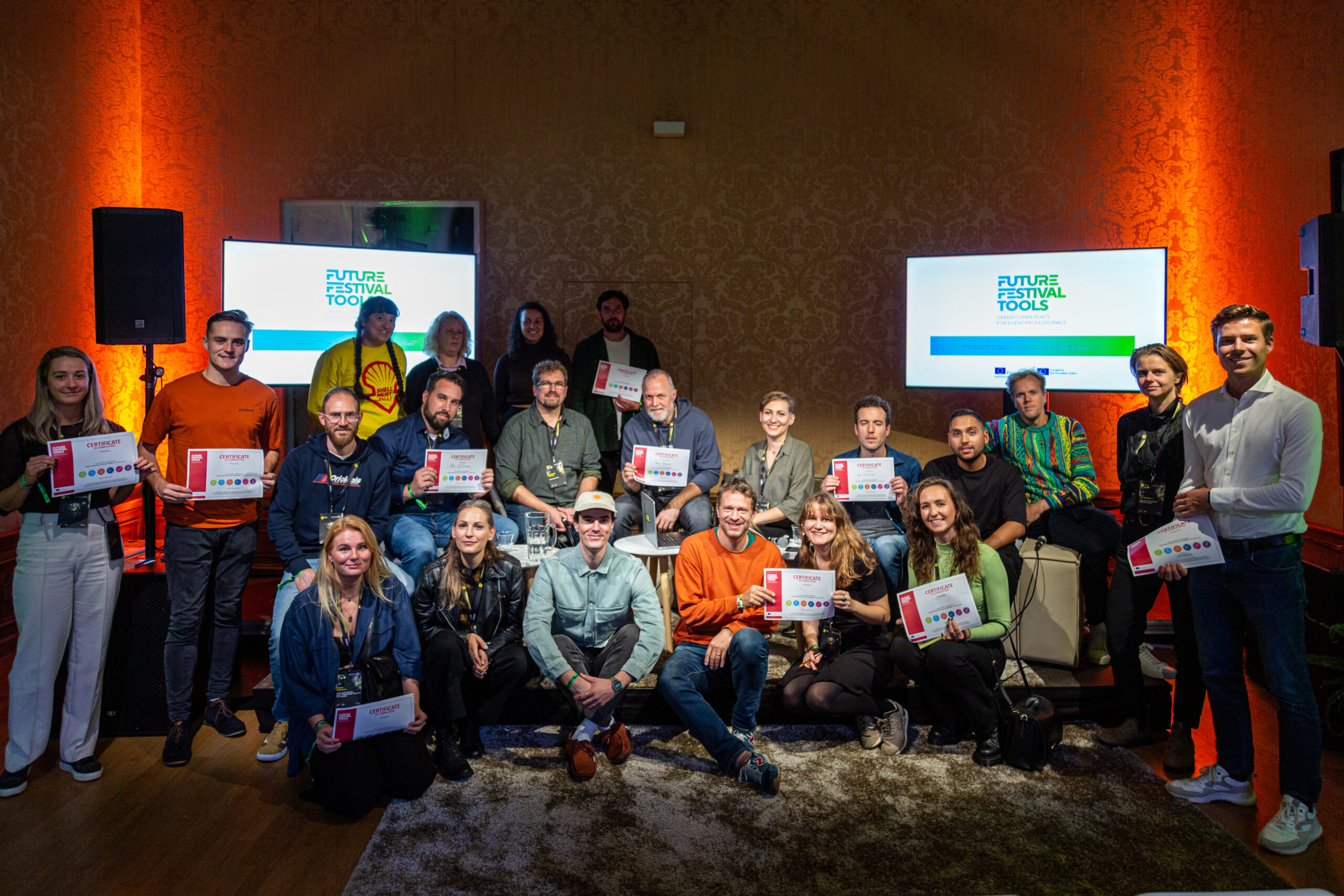 Future Festival Tools: join the E-learning Testing Event
First Certificates from Future Festival Tools' e-learning module
During ADE Green 2022, a group of forward-thinking industry leaders joined the Future Festival Tools e-learning session. They did a deep dive into the topic energy and received a certificate on the spot! We congratulate the first e-learning course students with their certificates, who have also provided valuable feedback to improve the e-learning modules further for all event professionals.
Online Testing Event – November 16th
Did you miss out? Are you curious about the Future Festival Tools and e-learning modules? Whether you are a festival director, work in production management, are a sustainability lead, or are just starting out in the festival world – Future Festival Tools will be able to support your practice. Do you want to test the first version together with the trailblazing organizations behind this project? Then save the date and join the free Online Testing Event on November 16th from 10.30 – 12.00 CET. Register
here
or via the button below!
What? Future Festival Tools' Online Testing Event
When? Wednesday, November 16th, 10.30 – 12.00 CET
Where? Online
Costs? It's free!