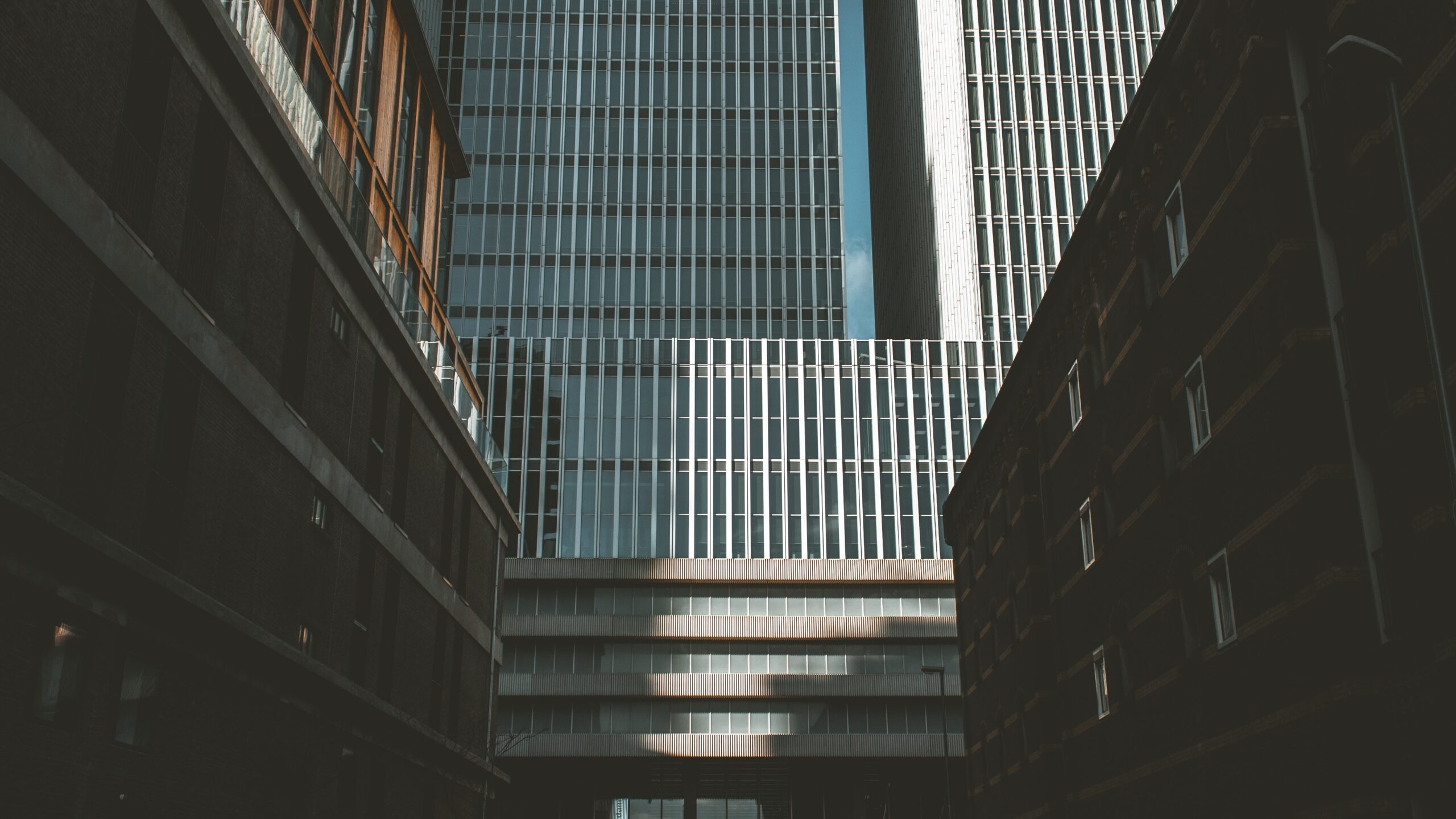 Why cities and festivals get around the table on circularity
Words by Niels Arnbak and Luise Härtel. Images by Tom van Huisstede (Into the Great Wide Open), Mickael Bandassak (We Love Green), Louise Roberts (Shambala), Marc Sleen, and DGTL.
In order to obtain their permits, festival organizations have always been pretty dependent on the local government. Now that both sides need to make the transition to become circular and climate-neutral, their relationship could morph into a mutually beneficial partnership in the near future, as this article explores. 
Wrapping your head around circularity and climate neutrality

To prevent us from moving around in circles, let's first define circularity. First off, our efforts to become climate neutral and the transition to a circular economy are two sides of the same coin. According to the Ellen MacArthur Foundation, it's based on three principles: to eliminate waste and pollution, to circulate products and materials and to regenerate nature. This also contributes to reducing carbon emissions, one of the main steps to become climate neutral. And did you know that, in Europe, concrete targets are already embedded in official policies and regulations? Most member states signed the European Green Deal in 2020, committing to become fully climate-neutral and circular by 2050, with 50% of the targets realized by 2030. In doing so, they embraced its three principles, at least in theory. But what does this look like in practice, for all of society's nuts and bolts? Spoiler alert: No one really knows… at least not yet. We are so used to our linear ways of doing things that we almost have to reinvent the wheel for much of our daily lives.
Making more festivals more sustainable

Naturally, Europe's commitment to become circular and climate-neutral applies to festivals too. Numerous festivals take place in Europe alone, attracting millions of visitors. If the organizations behind these festivals were to make certain choices in travel & transport, energy, material, food & drinks and water, they could significantly reduce their impact on the environment, their CO2 emissions and their use of resources. Complex enough as these choices are, they matter even more because of their reach. While festivals can influence otherwise hard-to-reach guests and inspire them to behave more sustainably at home, they can also encourage the festivals' entire supply chain to, for example, purchase consciously, use materials responsibly and prevent waste. 
Testing grounds for a circular and climate neutral future

Besides their current commitment to move towards circularity and climate neutrality, festivals have an even more impactful role to play. They can help in testing circular climate-neutral models for organizing cities and society, as festivals are basically temporary mini-societies that have to cover the same basic needs for their people. Festivals have fixed demographics and timespans, so pilots for interventions and innovations are relatively easy to set up, monitor and evaluate. Every edition is an opportunity to improve on a circular innovation, to the point that it's ready to scale it to the even bigger stage of society at large, starting with cities.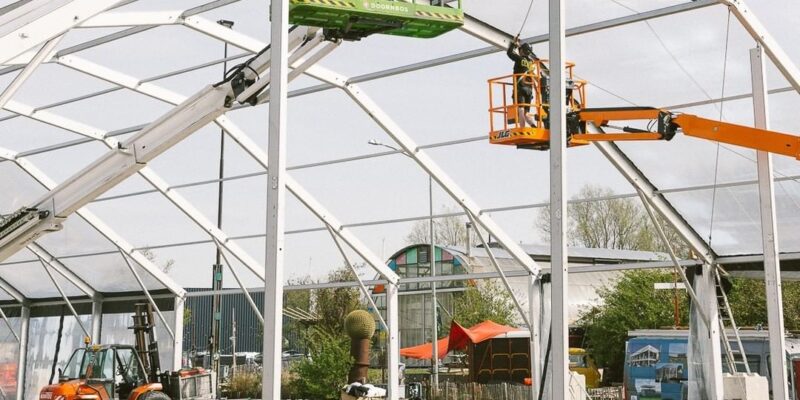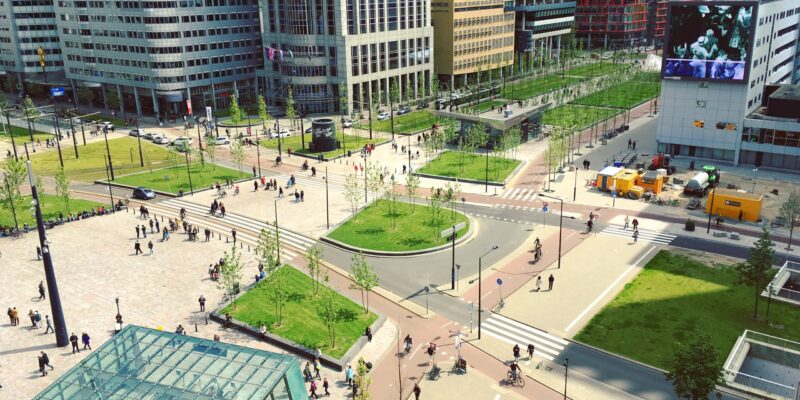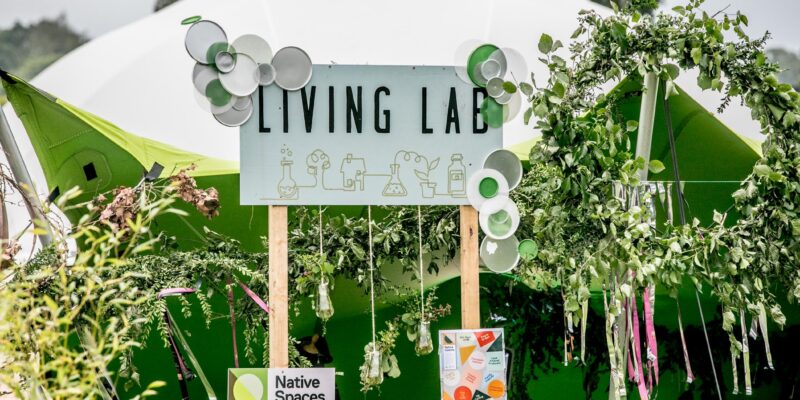 A good deal to scale

Why start with cities, you may ask? Good question. For starters, festivals can be seen as stepping-stones to complete cities in terms of their infrastructure. Also, we should not forget city-wide, public events – another stepping stone. The creativity and perseverance of festival organizers can help to scale promising solutions and inspire the green movement of society. With festivals having to deal with local municipalities to arrange permits, transportation services and power supply, often there is already some kind of relationship in place. Plus, there's a lot of overlap between the sustainability challenges of a festival and those of a city. For example, the municipality of Amsterdam recently announced a long-term strategy to reduce the waste of food, plastics and other resources. Meanwhile, these are also pillars of the unique Green Deal Circular Festivals. It was launched on ADE Green in 2019 with participating festivals, supported by the Ministry of Infrastructure and Water Management, pledging to develop and implement circular and climate-neutral solutions, share their knowledge and provide inspiration to visitors, other sectors and cities.
Back-scratchers to form a circle

It's no coincidence that the Green Deal Circular Festivals and the Municipality of Amsterdam initiated the upcoming ADE Green panel on how festivals and cities can help each other in the circular and climate-neutral transition together. It seeks to strengthen and broaden partnerships between cities and festivals. The benefits are mutual. For festivals, a structural dialogue with local government helps to secure their license to operate and future sites, remove regulatory obstacles towards circularity and climate neutrality, provide new business opportunities as organizers of events and position them as inspiring innovators. Conversely, with the help of festivals, cities can scale promising innovations, engage citizens in the circular and climate neutral transition, improve their own events and access the sector's creativity for complex urban transitions. For now, these benefits remain rather small-scale, and are therefore up for discussion during ADE Green.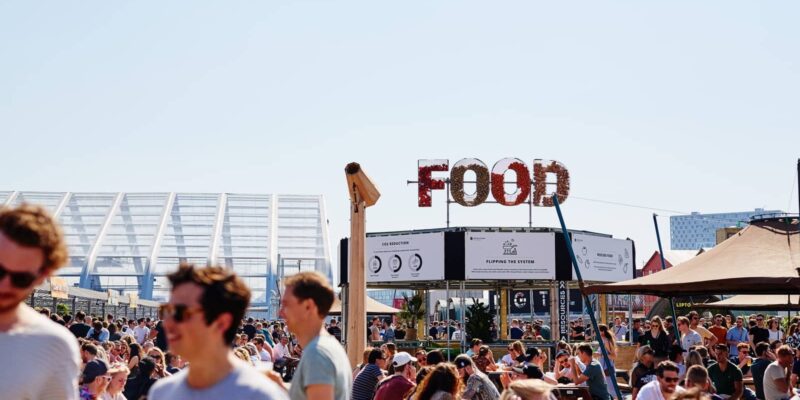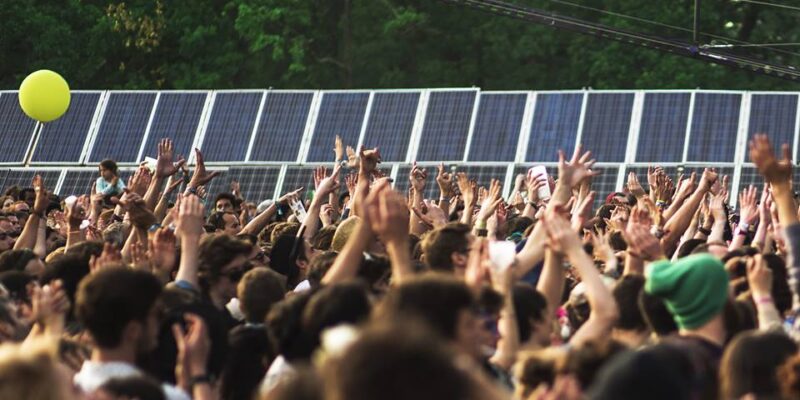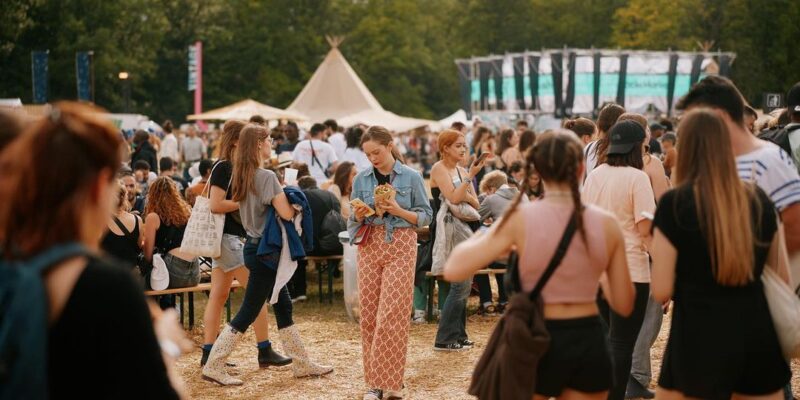 What are current Green Deal Circular Festivals participants thinking about this? 
"We are just starting out on our collaboration journey with Dublin City Council, but they have been very encouraging thus far. The representatives we are working with truly grasp the potential of events and festivals to socialise the norms of the circular economy."
"We need financial support for our sustainability efforts. We need support in our contacts with the neighbourhood. We need them to understand our problems."
"I would like a collaboration on building better infrastructure and regulations surrounding energy, waste, and plastics. Also, I would like to optimise and stimulate the testing and use of innovations to grow from the festival to real city life."
Truly transformational festivals

In the end, festivals have more to offer to their local governments than they may realize. Rather than simply having a transactional relationship, where festival organizations are only in contact with the city's departments for permits and other municipal services, efforts should be aligned with their local sustainability department: not only to give something back to nature, but also to fulfill a more participatory function in future policymaking. Through this, the roles could shift towards strategic partners in the shared ambition of a fully circular and climate neutral society. Wouldn't that be truly transformational?

Want to join the inner circle of cities and festivals?

Join us for the panel on how cities and festivals can help each other during ADE Green featuring contributions from Rosan Kocken (Province of Noord-Holland), Frédéric Hocquard (Deputy mayor of Paris), Marie Sabot (director of We Love Green), Christina Bilde (director of Roskilde Festival) and Jasper Goossen (director of DGTL festival).  After this panel, in the final program concluding the ADE Green conference, Vivianne Heijnen (Minister for the Environment of The Netherlands) and festival organizers who are already part of the international Green Deal Circular Festivals will officially welcome a new group of over 20 European frontrunner festivals to join the Green Deal. Please join us for this festive moment! Follow next steps of the Green Deal Circular Festivals to connect with cities: www.circularfestivals.com.